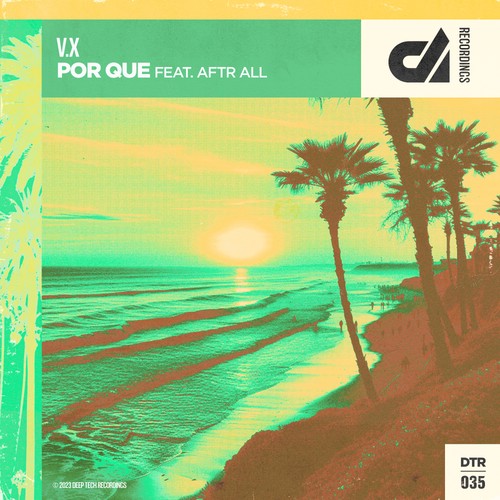 Washington D.C.'s very own house and tech house maestro V.X is back at it again, dropping another high-voltage track that will electrify dance floors across the globe. His latest release, "Por Que (Radio Edit)" featuring Aftr All, is nothing short of a banger.

Having played a crucial role in shaping the local electronic music scene, V.X's passion since childhood for the genre has allowed him to carve out a space for his unique blend of organic and contemporary sounds. His vibrant textures coupled with unyielding beats have allowed him to build a loyal following.

The new track, "Por Que (Radio Edit)", showcases the powerful synthesis between V.X's craftsmanship and Aftr All's vocal prowess. The high-energy beats are infused with rhythmic undertones that captivate the listeners from the very first beat. It's a party anthem that's sure to make waves in clubs and festivals alike.

What sets V.X apart is his uncanny ability to create tracks that not only resonate with the party crowd but also with those who appreciate the nuances of house and tech house music. His performance resume, peppered with major festivals and clubs, speaks volumes about his talent.

"Por Que (Radio Edit)" is not just a track; it's an experience that brings people together on the dance floor. And it's an experience that you should not miss. The track is now available for streaming, so tune in and get moving to the beats of V.X.